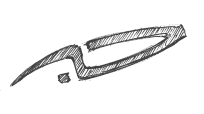 7iber is a media organization that seeks to inform, inspire, and engage communities to foster a more open society. We create original informative content, provide a platform for critical conversation, conduct trainings and research in the field of digital media, and bring people together.
7iber stands for universal human rights, freedom of expression and access to information. We believe that people and communities should have the freedom to craft and share their own narratives. We aim to uphold these values through the various activities that we engage in.
Inform
by bringing together creative, cutting edge multimedia content and citizen contributions, we seek to better inform an engaged audience and provide a podium for a diverse range of local voices.
Engage
by conducting training in digital storytelling and social media, as well as directing research, we collectively work to build knowledge and inspire people in the evolving field of digital media.
Inspire
by bringing people together in an offline capacity through debates, meetups, and various activities, we seek to rally a more engaged community.
Financing
7iber began in 2007 as a citizen media platform with the initial costs of the website covered by its founding members. Since 2009, 7iber has grown into a media organization that is a registered LLC in Jordan, and financed through media projects it designs, in addition to training. These projects have been supported by: The European Union, Open Society Foundation, Heinrich Boell Foundation, Canadian Gender Fund, Swiss Embassy in Jordan, International Medical Corps, Swedish International Development Cooperation Agency, Arab Partnership Participation Fund.
The 7iber Team
Partners & Administration
Mariam Abu Adas – Operations
Ramsey George – Project & Community Architect
Lina Ejeilat – Editor-in-Chief, 7iber.com
Reem AlMasri – Research & Development
Mohammad AlQaq – Creative Director
Naseem Tarawnah
Web Team
Lina Ejeilat
Siwar Masannat
Sawsan Zaideh
Doa Ali
Mohammed Hijazi
Hussam Da'nah
Sarah Obeidat
Co-founders
Ramsey George
Naseem Tarawnah
Lina Ejeilat