Written By: Marwan A. Kardoosh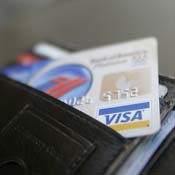 For an award winning bank, Arab Bank's service is nothing short of paltry. This all began on November 3, 2008 when I made two wire transfers to my Barclays UK-based credit cards; one for the Visa card and another to the MasterCard. Typically, this is a process that takes anywhere from 24 to 72 hours (max). However, this time things went wrong and in a big way. While the Visa wire arrived fine, nothing showed up in my MasterCard account. After waiting for 3 to 4 days, I contacted Arab Bank's call center (06 4600900) and explained the situation. The customer-service representative put me through to the bank's centralized wire-transfer department (not sure of its exact name). The lady I spoke to was polite and kind but didn't seem to have the mandate to solve the problem. After one day, she called me back and confessed that a mistake had taken place whereby my MasterCard number was omitted from the wire transfer sent to the UK (note: mistake was the bank's not mine). She promised that an "amendment" would be sent to the UK asking them to add the missing card number and that this should be sorted out promptly. Unfortunately, nothing has happened since! During that time, I repeatedly called the bank and asked them to pay me my money back but they continuously refused. I then involved the Abdoun branch in this whole debacle but they couldn't help either. In fact, by the end of November and start of December I started hearing a new tone from the bank; that the money has indeed arrived in the UK account. If anything, this implies that I, Marwan A. Kardoosh, am trying to rip off the Arab Bank!
Today is December 15, 2008 and still money hasn't arrived in my UK MasterCard account, nor has the bank agreed to return the money that was never delivered. Of course, I could have easily resolved this had I made a few phone calls to some of the bank's senior management. I didn't because I wanted to see how the "system" deals with irregularities. Sadly, but expectedly, it failed!
To make matters worse, I naively gave the bank another inch of credit a few days ago by trusting the "artificial intelligence" of its online service. I basically logged into my account and requested a new cheque book. I then received a reference number for that request. What I didn't notice is that my balance was a few piasters short of JD 1, which is how much an Arab Bank cheque book costs. This meant that my cheque-book request was canceled without anyone telling me. I only discovered this when I called the bank's call center this morning to ask if I can go to my branch to pick up my cheque book. Upon hearing the yet-again piece of ridicule news, I asked for the email of the Abdoun-branch manager so I can send him a written complaint but was told it is against the bank's policy to give out an employee's email address. Can you believe this?! I personally can't…
The customer-service representative recommended I go to the closest branch to deposit 1JD in my account and resubmit a request for a cheque book. Imagine, they expect me to leave work and drive to a branch just to deposit 1JD. I had no option but to ask my mother to go and deposit 5JD just so I can resubmit my request for a cheque book.