This month will feature the official launch of "Aat" – the network of women artists in Jordan. (In Arabic, Aat comes at the end of plural nouns and renders them feminine.) They're organizing a number of exciting events to commemorate International Women's Day. The first is an exhibition featuring the work of eight emerging women artists, at Nabad Gallery. The opening will feature a promenade live performances by Dima Bawab, Lana Naseer, Nadine Shahwan, and Irada Ibrahimov.
Another highlight this week is the Music Freedom Day at Al-Balad theater, which will include a number of interesting seminars by some of Jordan's leading musicians and cultural activists on the alternative music scene in Jordan, music censorship, and current trends in "patriotic" songs. The event will conclude with a concert.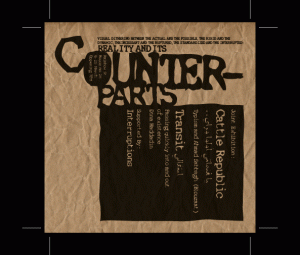 Then we have Counterparts – a joint exhibition by Ahmad Sabbagh, Typism (Blouzaat) and Dina Haddadin, organized by Interruptions. This exhibition strives to embody counterparts of the city: the collective, the sub and counter cultures presented through an artistic-occupation of demolished space through two distinctive narratives.
And don't forget the great live music taking place all week – a special concert for Chopin's 200 tonight, the music of Fairouz and Abdel Halim by the Amman Symphonietta tomorrow,  Live Jazz by Chapter 11 on Tuesday and Friday, three different concerts on Wednesday, and two live shows on Saturday.
Here we go:
Sunday February 28, 2010
Book of the Week, presentation and discussion, at the Department of the National Library, 6:00 pm.
Amman en Classique, Tribute to Chopin concert. Royal Cultural Center. 8:00 pm.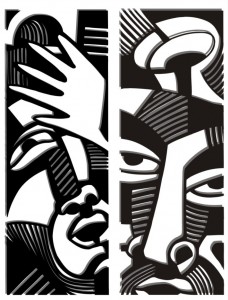 Monday March 1, 2010
Opening of exhibition "Mirrors" by Barbu Bejan Exhibition, Zara Gallery, 6:30 pm.
Concert: The Two Legends "Fairouz and Abdul Halim Hafez" performed by Amman Symphonietta / Mohammed Sidiq, conductor, Al-Hussein Cultural Center – Ras Al-Ain, 7:30 pm.
Lecture: Arab Mass Media & ways of Reform
Shoman Culture Forum, Abdul Hamid Shoman Foundation, 6:00 pm.



Tuesday March 2, 2010
Chapter 11 – Live Jazz. Canvas. 9:00 pm. For more info and reservations 064632211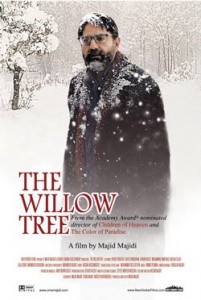 Iranian Film "Willow Tree," Abdel Hamid Shoman Foundation. 6:30 pm.
Film: The Adventure of Photography, 150 Years of the Photographic Image, Part II. Darat Al-Funun. 6:00 pm.
Wednesday March 3, 2010
Talk
Wednesday's Culture Forum, Department of the National Library, 5:30 pm.
Concert: Bayt Al-Ruwwad Group led by Sakher Hattar, Classical Arabic Music, Prince Hashem Park/Al-Hashmi Al-Shamali, 7:30 pm.
Music Freedom Day, Al-Balad Theater, seminars and concert. Starting 4:00 pm
Voices in the Gallery, exhibition by emerging women artists, with a music and dance show, Nabad Gallery, 7:00 pm.


Musical Concert with Syrian Oud player Anas Raslan – at Mohtaraf Remal. 7:00 pm.
Thursday March 4, 2010
Exhibition of "Doctors without Borders Convoy", Hussein Cultural Center – Ras Al Ain, 4:00 pm.
Lecture
The Hat of the Night Sky, Lecturer: Ms. Noura Jassem & Ms. Hadeel Hikmat, Jordanian Astronomical Society/Haya Cultural Center, 6:30 pm. For more information 06 5534754.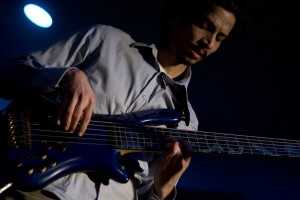 Friday March 5, 2010
Music: Chapter 11 – Live Jazz. Café de Paris/Jabal Luweibdeh. 9:00 pm. For more info and reservations 0795152036.

Saturday March 6, 2010
Aziz Maraka's Jazz Fusion Formation. Canvas/Jabal Luweibdeh. 9:00 pm. For info and reservations 06 4632211
Autostrad and Yazan Roussan. Kanabayeh. 9:00 pm
Exhibition Opening:
Counterparts: Cattle Republic/Ahmad Sabbagh and Typism, Transit/Dina Haddadin, Rainbow Street – House No. 28, 7:00 pm. Until March 20.