7iber's calendar is compiled in collaboration with Waw al-Balad Magazine.
Sunday October 17, 2010
Book of the Week, presentation and discussion of the novel "Remains of Snow"
by Dr. Issam Suleiman, Department of the National Library, 6:00 pm.
Exhibition Opening Bytes & Pieces,
Darat al Funun, 6:00pm. Until 24th of October.
Monday October 18, 2010
Homage to Jordanian writer and poet Issa Naouri
, who covered Italian Culture in the 20th century. Organized by Italian Embassy and National Library, at the department of the National Library, 6:00 pm. For more information 065662845 Literary Reading
Gilgamesch, The German author Thomas R.P. Mielke,
Al Hussein Cultural Center, 7:00pm. For more information: 06 4641993.
Lecture: The Education Industry at the GCC Countries,
by Head of Art & Humanities Sciences at Qatar University, Dr. Khalid Aba Al- Zumat, Abdel Hamid Shoman Foundation, 6:30 pm.
Exhibition opening "Rainbow of Prehistory",
the Cervantes Institute, 6:00pm. Until 15th of November.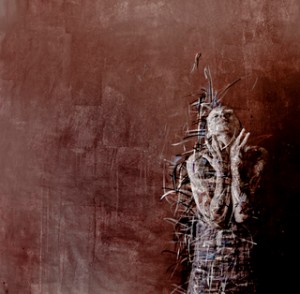 Tuesday October 19, 2010
Korian film : "Sad movie"
, Abdel Hamid Shoman Foundation, 7:00 pm. Exhibition opening
EXPOSURES by the Artist Bader Mahasneh,
Jacaranda Images, 6:30pm. Until 31st of October.
Wednesday October 20, 2010
Bayt al-Ruwwad group led by Sakher Hattar,
Prince Hashem Park/al-Hashmi al-Shamali, 8:00 pm.
Perfect and Insane
; music performance by Ahmad Farah, at Cafe des Artistes/Rainbow street, 7:00 pm.
Amman Symphony Orchestra
, Mohammed Uthman Sidiq, conductor, Wojciech Waleczek, piano soloist (Poland), Al Hussein Cultural Center, 7:30pm. Tickets price (10/20 JD). For more information: 06 4746222.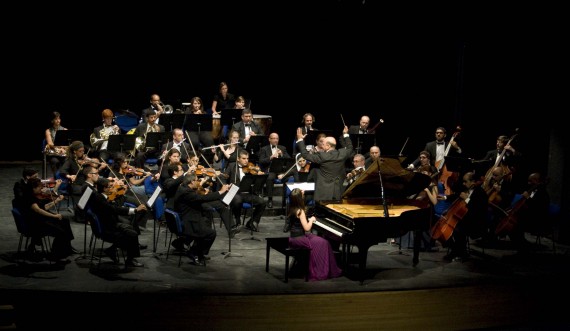 Thursday October 21, 2010 Lecture: Methods of Search for Extraterrestrial Intelligence (SETI)

, Lecturer: Mr. Mahmoud Odeh, JAS Cultural Forum at the Jordanian Writers Association/ Shmeisani, 6:30pm.

Friday October 22, 2010 Amman International Marathon

, starts at Amman Municipility (42 Km race), Royal Cultural Center (10 km race), Qaisia square (4kn race), 6:30am-9:00pm. For more info: http://www.amman-marathon.com/

Saturday October 23, 2010 Korean Film Festival

, Al Hussien Cultural Center, 6:00pm. For more information: 06 5930746.

7iber Photo Meet-up:

The Visual Impact of Elections on the City, 11:00 am, at Makan Art Space – Jabal Luweibdeh.

It's refreshing to see that even when there are no festivals taking place in Amman, there are enough regular events to fill up our weekly arts and culture calendar; thanks to the department of the National Library, the Shoman Foundation, Bayt Al-Ruwwad, the National Music Conservatory, and the Jordan Astronomical Society. Now the newly opened Cafe des Artistes on Rainbow street will be hosting an event every Wednesday, and this week it's a gig by musician Ahmad Farah, so check it out. This week also features three new exhibition openings; at Jacaranda, Darat Al-Funun, and the Cervantes Institute. You also have a literary reading of German author Thomas R.P. Mielke, a Korean Film Festival starting at the end of the week, and the Amman International Marathon on Friday. Read on for details.