You're going to have to make some tough choices this week as Amman's arts and culture agenda is packed with some pretty cool events. The highlight is the Hakaya Festival, which returns in its fourth edition with diverse theater performances and storytelling activities from Jordan, the region, and abroad.
Following their successful performance at the Citadel last night, attended by around 1000 people, Mashrou3 Leila perform again tonight, with an opening act by Zeid and the Wings. Read Roba Assi's review and check out her video snippets of yesterday's concert.
You also have some interesting art exhibitions opening: Cattle Republic's Ahmad Sabbagh and Michael Schinkoethe return to Zara gallery with an exhibition titled "Sugarcoat Melting", and Orfali Gallery in Um Uthaina hosts a joint exhibition by three artists. Makan art space presents a video performance by artist-in-residence Lynn Kodeih, titled 160 Feet Under Pure Blue Sea.
Read on for details on these events and more: concerts, film screenings, talks, and book discussions.
Sunday September 11, 2011
Talk: The Electronic Environment of Information, by Dr. Ribhi Olayyan, at the Department of National Library, 6:00 pm
Mashrou3 Leila live in Amman, with opening act by Zeid and the Wings, at the Citadel, 8:00 pm. Tickets JD15.
Monday September 12, 2011
Exhibition Opening: Ahmad Sabbagh and Micheal Schinkoethe
in "Sugarcoat Melting", at Zara Gallery, 6:30 – 8:30 p.m.
French Film Screening: Hiver 54, at the French Cultural Center/Jabal Luweibdeh, 4:30 pm and 6:30 pm.
160Feet Under Pure Blue Sea; A video-performance by Lynn Kodeih, at Makan Art Space/Jabal Luweibdeh, 7:30 – 8:30 pm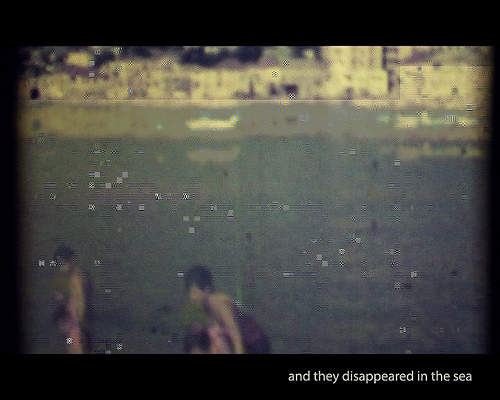 Tuesday September 13, 2011
Inkitab book discussion of Radwa Ashour's "the woman from Tantoura" (Al-Tantourieh), at the residence of Khayriyeh Kanaan/near sports city circle, 7:00 pm. (discussion is in Arabic and will be live streamed)
Opening of Hakaya Festival: theater performance "Nostalgia" (from Egypt), at the Hussein Cultural Center/Ras al-Ain, 8:00 pm
Wednesday September 14, 2011
Exhibition Opening: Situations.. Figures.. Harmony, joint art exhibition by Ghassan Abulaban, Thar Sayegh, and Ali Amr, at Orfali Gallery, 6:30 pm.
Hakaya Festival: Pas De Deux, a concert of stories, at Al-Balad Theater, 8:00 pm
Hakaya Festival: Psychology of a Hermaphrodite, theater performance by Samah Hijjawi, at al-Balad Theater, 7:00 pm
Thursday September 15, 2011
Hakaya Festival: From door to door: stories and tales, at the Duke's Diwan/downtown Amman, 5:00 pm
Hakaya Festival Films
Sanctuary (Asylum Monologues), Director: Barry Dowdall, Length: 20 minutes, at al-Balad Theater, 6:00 pm
Hakaya Festival
Stories from the Irish Oral Tradition, al-Balad Theater, 8:00 pm
Tareq Jundi Solo Concert, at Music House/Deir Ghbar, 7:00 pm. Tickets JD5. For info and reservations call 065933443 or 0776311454
Friday September 16, 2011
Hakaya Festival: Diab – Meedan Theater, at Al-Balad Theater, 8:00 pm
Souk Jara, summer street market, 10 am – 10 pm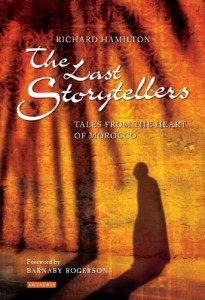 Saturday September 17, 2011
Hakaya Festival: Readings and discussion "The Last Storytellers", Richard Hamilton, at Turtle Green Tea Bar/Rainbow street, 6:00 pm
Hakaya Festival Films
Naim w Wadee'ah, director: Najwa Najjar/Documentary, 20 mins, at al-Balad Theater, 6:00 pm
Hakaya Festival
Salman Natour tells stories about the history of Palestine as transmitted by the generation that survived the Nekba in 1948. At Al-Balad Theater, 7:00 pm
Stories of the Med& stories of Dervishes, at Al-Balad Theater, 8:00 pm
Ta3leeleh Storytelling Marathon, at Al-Balad Theater, 8:00 pm
Concert: Tune in for Fukushima, at Al Hussein Culture Center – Ras Al Ayn, 7:00 pm. For more information please call: 0797917893