The Image Festival #3 – Macro & ME kicked off with many events and exhibitions planned for the month in different venues around Amman, featuring 25 artists. One of them is Olivier Culmann, who won 3rd prize in the World Press Photo Awards in 2007 – contemporary issues category. His exhibition "Watching TV" opens Tuesday evening at Nabad Gallery at 6:00 pm.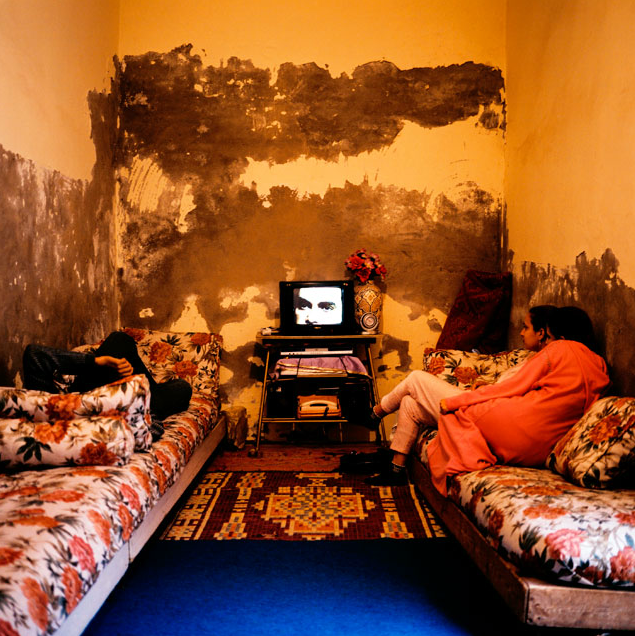 Another interesting exhibition opens on Tuesday: 'Wonderland' by Georgian Artist Rusudan Khinzanishvili, at Foresight32 art gallery. The collection has a fictional and magical feel to it, depicting characters stuck living in a world parallel to ours, almost as real. Khinzanishvili is a young contemporary artist based in the Georgian capital Tbilsi. Her work is characterized by confident and bold use of color that pay homage to the styles of Gauguin and Cezanne. The exhibition will be running until March 28.
Celebrating Women's Day, the Aat Festival kicks off on Friday March 8 at Al-Balad Theater and continues until March 12. The agenda includes theater, dance, opera, and film screenings by local and regional artists. Aat network is also collaborating with UN Women to present Women's Film Week from March 8 – 14, screening films from around the world that concentrate on powerful women. For details check the 7iber calendar.
Darat al Funun is organising three back to back events on Saturday, starting with Al Haqq, a collaborative installation project between Jordanian sculptor Rajwa Ali and Canadian artist Iona FT, whose work explores the intersection of nature, geometry and the sacred. This will be followed by an opening of a photography exhibition by photographer Hrair Sarkissian, and the evening will conclude by a musical performance by Raed Yassin on the double bass.
For details on these events and many more check out 7iber's calendar.