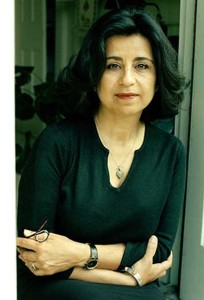 Egyptian novelist and political/cultural commentator Ahdaf Soueif is giving a reading and talk at the Columbia University Middle East Research Center. Soueif's bestselling novel, The Map of Love, was shortlisted for the Booker Prize in 1999 and translated into 28 languages. She is also the author of In the Eye of the Sun, and the translator of Mourid Barghouti's I Saw Ramallah, from Arabic to English. (Tuesday at 6:30 pm)
Kaz AlOmam is releasing his first album, Athar al-Ghorab, this Sunday at the Royal Cultural Center.  Kaz AlOmam (Ahmad Shehadeh) of Torabyeh is a young local lyricist/rapper who grew up in Saudi Arabia. The album-release event will include performances by bands and artists from across the Middle East, in addition to participations by Hisham Bustani (storyteller/writer), Hussein Abdel Moneim (musician) and Torabyeh (hip-hop group). (Sunday, 7:00 pm)
Anime buffs are in for a treat this week as the Japanese Animation Film Week brings to the Royal Film Commission's outdoor screen a selection of award-winning animation films, among them: The Secret World of Arrietty, The Place Promised in Our Early Days and Children Who Chase Lost Voices. (Sunday – Thursday, 8:00 pm)
Zara Gallery is hosting Mohammed Tamimi's first solo exhibition. Tamimi is a twenty-something emerging Jordanian artist that has recently received his bachelor's degree in graphic design from Philadelphia University. "The Other" explores the notion of identity and belonging by positioning his figures in vague and generic settings. (Monday, 6:30 pm)
UK-based band Gabby Young and Other Animals will be performing live in Amman on two nights at the Corner Pub. Trained as an opera singer at an early age, Young later switched to Jazz, forming an 8-piece band in 2008 that uses a wide range of instruments: trumpet, trombone, piano and clarinet. Gabby Young and Other Animals combine Balkan brass, jazz and swing, adding to the music a theatrical twist with over-the-top animated costumes, thus the newly-coined genre "Circus Swing." (Monday and Tuesday at 8:30 pm)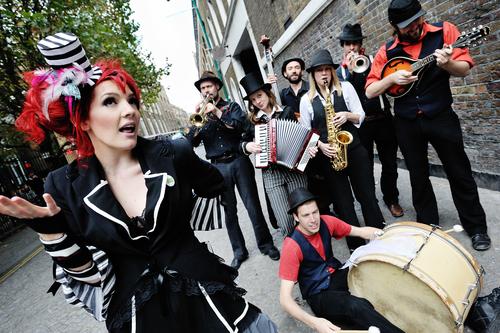 Darwasha, Egypt-based independent music project, will be performing live in Amman this week in celebration of its one year anniversary. Darwasha project plays a fusion of Arabic, progressive, rock/metal and electronic music. (Saturday, 8:00 pm at Al-Balad Theater)
Local singer, songwriter and radio host on Mood FM, Raja Otaqui, is performing live in a concert titled 'Play it Loud' (Thursday and Friday, at 8:00 pm).
The French Cultural Center "Institut Français" will be screening the film documentary, "La Soif du Monde" (A Thirsty World), in which French photojournalist and environmentalist, Yann Arthus-Bertrand, takes us around the world to explore the global water crisis (Tuesday at 7:00 pm). Abdul Hameed Shoman Foundation is screening the 1994 Italian film "Il Postino" (The Postman), which tells a fictional story about the non-fictional Chilean poet Pablo Neruda who forms a friendship with the postman and teaches him about the world of poetry. (Tuesday, 6:30 pm).
Rainbow Cinema is screening a selection of independent films from around the world, as well as Bollywood blockbuster "Kai Po Che" and a documentary about musical legend Bob Marley.
For details on these events and more, check out 7iber's calendar.