The Palestine Youth Orchestra is performing two concerts in Amman this week to raise funds for the Gaza Music School, conducted by Tom Hammond, accompanied by Rim Talhami and the clarinetist Mohammed Najem. (August 20 and 21, 7:00 pm, at St. Joseph Cultural center- Franciscan Sisters School. For details on tickets click here).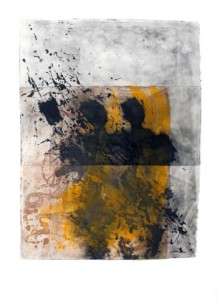 Two art exhibitions are opening this week; Zara Gallery presents "Animangels" by Elmaer Dumlao (Monday at 6:00 pm), with a lyrical repertoire of art pieces composed of music and choreographed by classic and contemporary dance. Dar Al-Anda gallery in Jabal Luweibdeh presents an exhibition by artist Nihad Azzawi titled "Shade Between Etching and Sculpture" (Wednesday at 6:00 pm).
For an outdoor concert featuring two of Jordan's most popular bands, head to the Amman Exhibition Park on airport road this coming Friday for a showdown between El Morabba3 and Autostrad, on two opposing stages, with six rounds "guaranteed to showcase the bands in a way that you've never seen." (Friday 7 pm, ticket JD 10).
Souq Jara continues just off Rainbow street every Friday from 10 am till 10 pm, offering an eclectic mix of crafts, food, drinks, and family entertainment.
For details on these events and more, check 7iber's events calendar. And if there's any event you think we should include, send an email to culture[at]7iber[dot]com