All proceeds will go towards building playgrounds for children in Gaza. Learn more about AL Bayyara Project on our events wall.
Welfare Association for Youth – WAY مؤسسة التعاون للشباب is happy to announce the WAY Palestine Film Festival Screening of The Wanted 18
A story of the most powerful army in the Middle-East chasing 18 cows told from the unique perspective of the cows and the Palestinian activists.
75Min Animation by Amer Shomali and Paul Cowan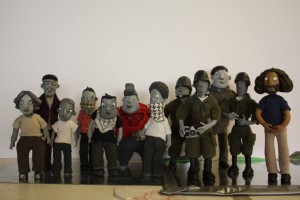 In 1987, during the first Intifada, a group of Palestinians in Beit Sahour bought 18 cows. As every action in the Occupied Palestinian Territories is imbued with a deeper meaning, these weren't just basic bovines, but symbols of how the town could become self sustainable.