An interesting new exhibition titled "Paper Boats" by Iraqi artist Mohammad Al Shammarey opens at Jacaranda Images this week. The exhibition explores the prevalent issue of immigration where boats were the earliest mode of transport for early immigrants. Al Shammarey himself had immigrated to the USA fleeing the "bleeding homeland" of Iraq. His works have been exhibited widely in galleries and museums throughout the Middle East, Europe, and the USA.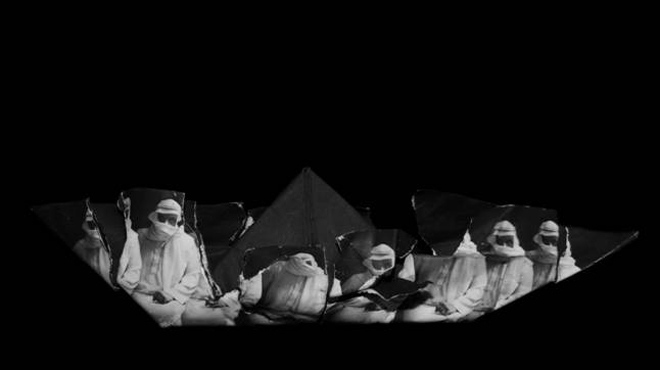 The Talal Abu Ghazaleh Organization is hosting the director general of the WTO, Pascal Lamy, to talk about the future of world trade. The lecture will take place at the King Abdullah School of Information Technology at the University of Jordan.
The Yacoub Abu Ghosh Quartet is back with weekly jazz nights at Corner's Pub. It features Yacoub Abu Ghosh on bass guitar, Shady Khashram on guitar, Yarub Smeirat on violin, and Tareq Abu Kwaik on drums.
All the way from Russia, Cirque de Glace comes to Amman this week for three shows of dazzling ice dance that tell the story of the creation of our planet and man's evolution. Tickets can be purchased from Karasi.com.
The Rainbow Film Club is offering two days of favorite marathons; with three Harry Potter films on Thursday and three Monty Python films on Friday.
For details on these events and many more, check out 7iber's full calendar.