It seems cultural activities are slowing down a little bit with two weeks left of the year, so this week's roundup is not as  jam-packed as last week's. But there's still great live music to enjoy (musician Kamal Msallam is visiting and will be jamming at Las Tapas on Monday). There's theater, film, and some Christmas activities. We've also included some of the ongoing exhibitions around town; they're listed under Saturday but you can go during the week as well.
You should also drive out to Fuheis and check out the tall Christmas tree at the center of town and all the street decorations, and if you have kids or young siblings, take them to the Children's Museum where there's an ongoing celebration of "Winter Wonderland".
Sunday December 20, 2009
Book of the Week, Charles Dickens' A Christmas Caro," presentation and discussion, presented by Dr. Oklah Haddad, novelist, and translator of the book, at the Department of the National Library, 6:00 pm.
Book Signing, "Best of Cinema" by Mahmoud Zawawi, at the Film House, Royal Film Commission. 6:30 pm.
Monday December 21, 2009
Lecture: Diabetes & Obesity .. What are We Going to Do? By Chairman of the National Center for Diabetes , Endocrinology & Genetics , Dr. Kamel Al- Ajlouni.
 Shoman Cultural Forum, Abdul Hameed Shoman Library, 6:00 pm.
Press Conference and Signing of Macadi Nahhas' New Children CD "Juwa el Ahlam". At Virgin Mega Store, City Mall. 6:00 pm.

Theater: The Phantom of the Opera Play, at the Modern Montessori School – Amman. 7:00 pm. Ticket price JD 7.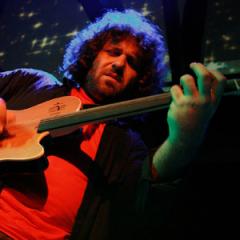 Live Music: Jam session with Kamal Musallam (guitar), Yacoub Abu Ghosh (bass), Tareq Abu Kwaik (drums). At Las Tapas (Bonita Inn), 9:00 pm.
Tuesday December 22, 2009
Chapter 11 – Live Jazz at Canvas. 9:00 pm.
With Yacoub Abu Ghosh on Bass, Tareq Abu Kwaik on Drums, Shadi Khashram on Guitar, Aram Hairabiddian on Soprano Sax, and David Tadevossian on Trumpet. For reservations call 079 – 5328301.
New English School Christmas Bazaar, 10:00 am – 3:00 pm, at the New English School.
Open Meeting: La Sharaf Fil Jareemah. At the Bakehouse. 6:30 pm – 7:30 pm.
Poetry Reading, three Jordanian poets. Al-Kindi Auditorium/University of Jordan. 12:00 pm.
Lebanese Film:"One Man Village", Abdul Hameed Shoman Library, 6:30 pm.
Relentlessly Courageous: New Trends and the Other Egyptian Cinema: Marina of the Zabbalin/Engy Wassef, Sabah El Ful/Sharif Al-Bandari. Darat Al-Funun, 6:30 pm.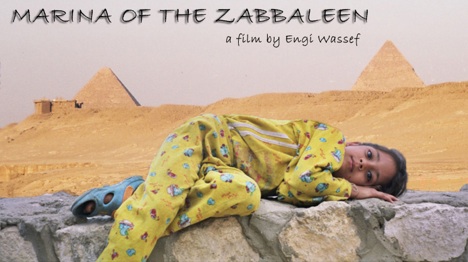 Wednesday December 23, 2009
Music: 
Bayt Al-Ruwwad led by Sakher Hattar, Classical Arabic Music, Bayt Al-Shi'r, Jabal el-Jofeh, 8:00 pm.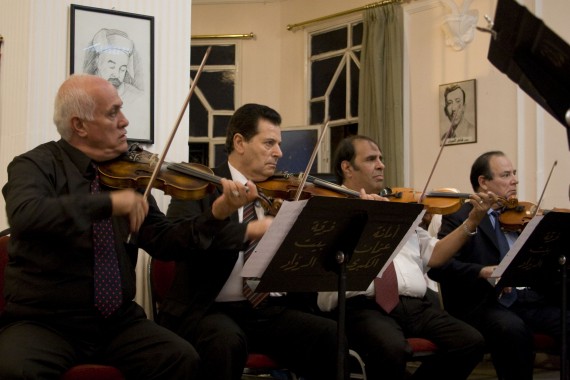 Thursday December 24, 2009
Lecture: 
The Most Important Astronomy Discoveries in 2009, Lecturer: Eng. Khaled Tell, Jordanian Astronomical Society/Haya Cultural Center, 6:30 pm. For more information 06 5534754.
Saturday December 26, 2009
Ongoing Exhibitions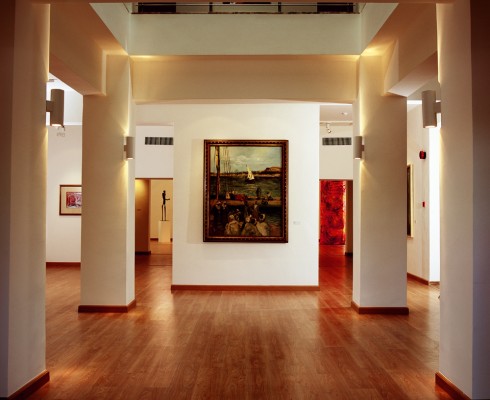 Return from the Diaspora, by Joanna Tutinji. At Blue Fig (Abdoun and University of Jordan), until December 31.
Faces and Clay — Exhibition by Ra'ed Al Dahleh at the Orfali Art Gallery. Until December 26. Tel: 551 0603

Exhibition by Hazem Al Zubi at Orient Gallery. Until December 31.
An exhibition of video installations, objects and drawings by Wael Shawky featuring 'Larvae Channel 2', 'Télématch Sadat' and 'Al Aqsa Park' at Darat Al Funun – Main Building, and The Youth Salon — exhibition presents video installations, paintings and drawings byyoung Arab artists at Darat Al Funun – Blue House.
Small is Beautiful — A group miniatures exhibition of paintings, and a sculptures exhibition by Mashal Atheer at Foresight32 Art Gallery. Until January 7. Tel: 556 0080
Contemporary Calligraphic Art in the Arab World — Group exhibition at Nabad Art Gallery. Until February 10. Te: 465 5084
Journey Back, Ali Jabri in Egypt, 1977, Ali Jabri Foundation, until 31 December.
The Ultimate Journey — Group exhibition at the Jordan National Gallery of Fine Arts. Until January 21.