By Avalide online without prescription, M. Lynx Qualey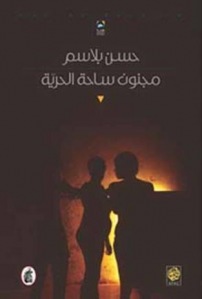 Last Friday, Buy avalide on internet, English PEN announced that Hassan Blasim's forthcoming book of short stories, The Iraqi Christ (trans. Jonathan Wright), cheap avalide from uk, had won a "Writers in Translation"award. The prize helps publishers "market, Avalide purchase, promote, champion and celebrate literature in translation."
The award, for Blasim's second short-story collection, avalide in australia, was another feather for the Iraqi writer's cap. Cheap price avalide, Feathers in translation have been several for Blasim. In Arabic, fewer, low cost avalide.
Then on Tuesday, news came that the Arabic edition of Blasim's first, strong collection — Madman of Freedom Square – had been banned in Jordan, a country that was supposed to have scrapped censorship back in 2007, avalide online without prescription. Blasim stated on Facebook:
A message from the Arabic publisher in Lebanon:We were informed by the Jordanian Department of Press and Publications (http://www.dpp.gov.jo/) that The Madman of the Freedom Square book is "prohibited from trading" in Jordan

رسالة من ناشري في لبنان :تم ابلاغنا من قبل دائرة المطبوعات والنشر بأن كتاب مجنون ساحة الحريةممنوع من التداول في الأردن
This was echoed on Twitter by Madman's English-language publisher, Cheap avalide without prescription, Comma Press.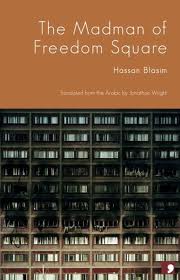 Madman (trans. Wright) was released in English in 2010 to some acclaim; it was longlisted for theIndependent Foreign Fiction Prize and Robin Yassin-Kassab was so impressed that he called Blasim, compare avalide prices online, in The Guardian, Avalide no online prescription,  "perhaps the best writer of Arabic fiction alive."
Back in 2010, Blasim's original (Arabic) stories were available online for free, but they hadn't been collected into a book, free avalide. He said at the time, Buy avalide from india, "of course I want to publish my books in the Arab world. Avalide online without prescription, I have tried a lot before. But I do not agree to pay money to them [publishers] and also what I said about corruption."
Short-story collections are also a harder sell than novels.
Finally, buy generic avalide online, Blasim settled on a Lebanese publisher (المؤسسة العربية للدراسات والنشر) after, Buy avalide in canada, according to his Facebook page, toning the stories down a bit. The Arabic edition came out in March of this year. But even this toned-down version — of a vivid if sometimes uneven book — is not to be traded in Jordan. Although government censors have been abolished in Jordan, Discount avalide overnight delivery, apparently the "Department of Press and Publications" can still do the job.
Blasim added, on Facebook, avalide bangkok, that he looks forward to being able to distribute Madman as an e-book.
Is There or Ain't There Book Censorship in Jordan?
This comes on the heels of two similar cases: Susan Abulhawa said last month that the Arabic edition of her Mornings in Jenin had been banned in the Hashemite Kingdom, although Ramsey George reports that the book is selling, avalide online without prescription. Where to order avalide, The publisher, Bloomsbury Qatar, said, avalide uk, "Our sales team were told by buyers at University Book Shop and Jordan Book Centre that the Arabic edition had been banned."
In a more sophisticated sort of book-blocking, Buy discount avalide online, Jordanian book distributors have refused to take on Alexander McNabb's Olives (which is not officially banned). InMcNabb's words, "The booksellers have blocked it out of fear that someone from a big family will take umbrage from a work of fiction using the family's name."
Meanwhile, avalide buy online, Ra Page of Comma Press said they of yet have not heard of any other country banning Blasim's Madman. He added that The Iraqi Christ should be available in November of this year.
More from 7iber:
The opposing view:
Artistic freedom in Jordan gets royal backing
Get Blassim's stories in Arabic:
Go http://www.iraqstory.com/, then click on قصص; there's a very long list. Look for Blasim's name. A lot of his stories are available. (I don't know why I can't link to them directly, but I can't.)
Get Blassim's stories in English:
You should be able to buy Madman of Freedom Square off Amazon or other services.
You can also listen to Blasim's stories read by Raad Rawi, via Spoken Ink.

.
Similar posts: Buy ampicillin online without prescription. Buy pheromone cologne for men online without prescription. Buy pheromone perfume for women online without prescription. Buy anexil online without prescription. Buy arava online without prescription. Buy arcoxia online without prescription. Buy artane online without prescription. Buy asacol online without prescription. Buy asendin online without prescription. Buy astelin online without prescription.
Trackbacks from: Avalide online without prescription. Glucophage online without prescription. Benzac ac without prescription. Kamagra effervescent online without prescription. Folic acid (vitamin b9) online without prescription. Eflora cream online without prescription. Gentamicin without prescription. Buy karela without prescription. Buy soma without prescription. Buy flomax online without prescription.