We hope everyone had a happy Eid, whether you stayed in Amman or seized the chance to take a break from the city. We hate to admit it, but it's been a relatively quiet week on the art and culture front, which is why your Sunday roundup was delayed. We're back today, with a short roundup that includes some interesting concerts, film screenings, and art exhibitions.
We'll be back on regular schedule this coming Sunday, with a lot more events on the calendar.
Wednesday December 2, 2009 
Live Music at LOFT (above Tallit Jabal near first circle), at 8:30 pm.  
Film Screening "We The Civil Society Organizations"
Screening of Jordanian documentary shorts presenting the work of civil society organizations and their impact on the community.
At The Royal Film Commission – Jordan, Jebel Amman. At 6:00 pm.
Concert
Bayt Al-Ruwwad Group led by Sakher Hattar, Classical Arabic Music, Bayt Al-Shi'r, Jabal el-Jofeh, 8:00 pm.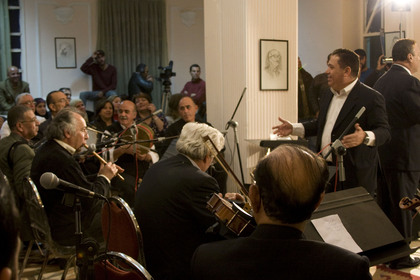 Thursday December 3, 2009 
  
Concert
 Titans Crashing on Stage (Round 3), 7:00 pm. Mar Yousef Hall – Jabal Amman – 1st Circle.
Manu Codjia, Jazz Trio, Royal Cultural Center, 8:00 pm. For more information:  06 4612658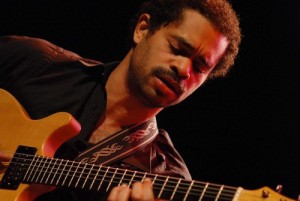 Open Meeting & Astronomy Contest, Supervisor: Ms. Basma Diab, Jordanian Astronomical Society/Haya Cultural Center, 6:30 pm. For more information 06 5534754. 
 
  
Friday December 4, 2009 
Amman International Comedy Festival, International Night: Mazz Jobrani, James Smith, Russ Meneve, Ali Hassan, Sherry Davey, Nemr Abou Nassar, Dean Obeidallah. Hussein Cultural Center, doors open at 7:00 pm, show starts at 8:00 pm. For more information: 06 4768267 
Christmas Bazaar, Orthodox Club, 10:00 am – 10:00 pm. For more information: 06 5920494 
 
Saturday December 5, 2009 
  
Amman International Comedy Festival, International Night: Mazz Jobrani, James Smith, Russ Meneve, Ali Hassan, Sherry Davey, Nemr Abou Nassar, Dean Obeidallah. Hussein Cultural Center, doors open at 7:00 pm, show starts at 8:00 pm. For more information: 06 4768267 
 
Christmas Bazaar, Orthodox Club, 10:00 am – 10:00 pm. For more information: 06 5920494